KI Systems Form Bank Organizer provides an easy to use interface for accessing your firm's form library and brief bank information and combines the efficiency of a database search engine with the automation and rich text capabilities of Microsoft Word. An add-on package for Business Pak, Form Bank Organizer allows you to create and automate the document assembly process. Forms can consist of simple text to a highly automated macro and wizard process. Combining Form Bank Organizer with KI Systems' Software Development Kit enables your developers to leverage both VBA and our product features into your own automated forms.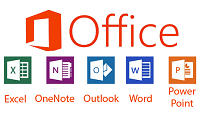 Form Bank Organizer supports the following types of forms:
Standard text

Automated text via Word Fill-in Fields

Automated text via Word Form Fields

Custom macros and template processes automated via Word Visual Basic for Applications macros
Form Bank Organizer features include Quick Search, Advanced Search, categorization of forms by type and sub-type, descriptive name or author.
Forms Bank Organizer is administered via the KI Admin Tool. This makes form creation, management, updates and distribution a simple process.