Business Pak is the cornerstone product of KI Systems Office Automation Tools, all other Office Automation Tool components are built around the Business Pak. The Business Pak includes a variety of template and macro processes that automate document creation, authoring and assembly processes.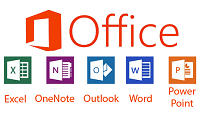 Included in the purchase price of the Business Pak are customization services that tailor the software package to meet your business requirements. Unlike other software vendors who assess an additional charge to customize their product for you, KI Systems includes this service for free. Our product customization service includes the following:
Modification of the template layouts to meet your specifications

Inclusion of your firm's Letterhead Logo and/or address/phone information

Configuration of template to meet your font and document layout preferences

Modification of the included Microsoft Styles based on your preferences

Modification of the page setup and printer specifications based on your preferences
The Business Pak also includes a networkable, shareable contact database called the Enterprise Address Book. The Enterprise Address Book provides for the central storage of contacts, office location and logos, employee preferences (i.e., bar number, preference closing, email and direct dial information), Form Bank Organizer entries and system configuration data.
All template and macro processes automatically utilize Office location, system information and user preference information where appropriate in the document creation processes. The templates and macros automatically allow users to retrieve contact information from the Enterprise Address Book and/or a variety of alternate sources (i.e., Personal Address Book (PAB), Outlook Contacts, Exchange Server - Global Address List (GAL) or other MAPI Compliant Address Book Service Providers).
Please see "What's Included" for a full listing of available template and macro processes.